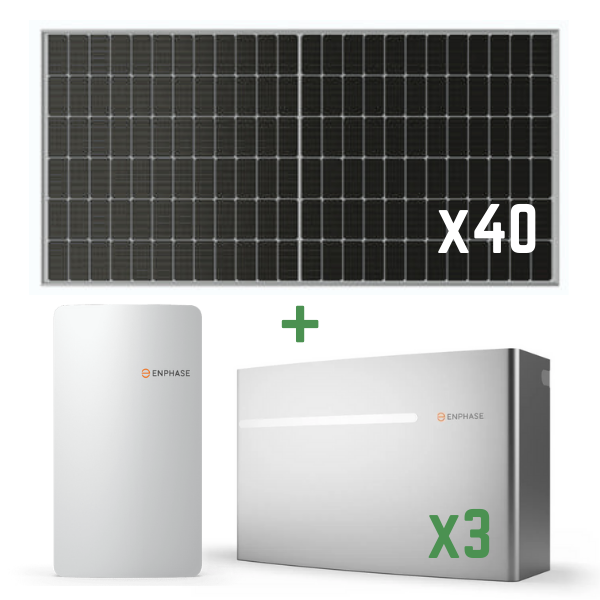 Product Details
Connect this solar kit with Enphase Energy microinverters to the grid for an easy home battery backup solution or install it as a fully independent system to deliver power to remote off-grid locations. The Enphase Ensemble inverter and battery technology works in any solar application (grid-tie, off-grid, or battery backup systems). Plus, it can automatically detect connection to the grid and switch between on-grid and off-grid applications seamlessly. This pre-designed 16.0 kW solar kit contains the core components you need to go solar on your own terms, including solar panels, microinverters, racking, and batteries. Whether you install your own solar panels or hire a local contractor to assemble your system, GoGreenSolar's kits give enterprising DIYers a way to save money on their solar project vs. outsourcing it to a turnkey solar provider.
What's Included in the Kit
40 Tier-1 Solar Panels
Enphase Microinverters
3 Enphase Encharge 10 Energy Storage Systems
Enphase Enpower Smart Switch
Ensemble Communications Kit
IQ Combiner
1 Cell Modem
IronRidge Solar Panel Racking
Module Level Monitoring and Rapid Shutdown Capability
Main breaker and branch breakers are sold separately
What Will This Kit Power:
With South-facing exposure, this kit will produce 17,500 – 27,500 kwh per year and can deliver 11.52 kw of instantaneous power with no sun and up to 23.12 kW of instantaneous power in full sunlight.
When operating without the grid, this kit will power light electrical loads like:
Lights
Fans
Computer
TV
Refrigerator
Microwave
Washing Machine
Large Well Pump
Air Conditioner
Hot Water Heater
Electric Stove/Oven
Features
Up to 200 Amp Grid Passthrough
Instant transfer capability from grid-tie to off-grid
Microinverters for different solar panel orientations or shading issues
Lithium Iron Phosphate (LFP) Technology with 96% round trip efficiency
Wall-mount battery with outdoor-rated NEMA 3R battery enclosure
Ensemble communications between microinverters and energy storage system
Warranty Information
Solar Panels - 25-year warranty
Microinverters - 25-year warranty
Battery – Up to 10-year or 4,000 Cycle warranty
Enpower Smart Switch – 10-year warranty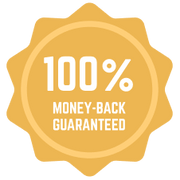 At GoGreenSolar, we're here to provide guidance throughout the entire process of going solar:
Design your dream system with sizing & layout recommendations from our seasoned solar advisors.
Skip the paperwork with our hassle-free permitting and interconnection services.
On-demand tech support to help navigate installation and accommodate any questions/concerns you may have.
Every system we sell is backed by our 100% money-back guarantee. If for some reason your permit doesn't get approved, we'll refund your purchase in full. (See terms and conditions)
Build your custom solar kit
Are you interested in these solar panels for your home system? Request a quote for a complete DIY solar panel kit today.
Solar made easy with complete solar kits

Step by step installation support