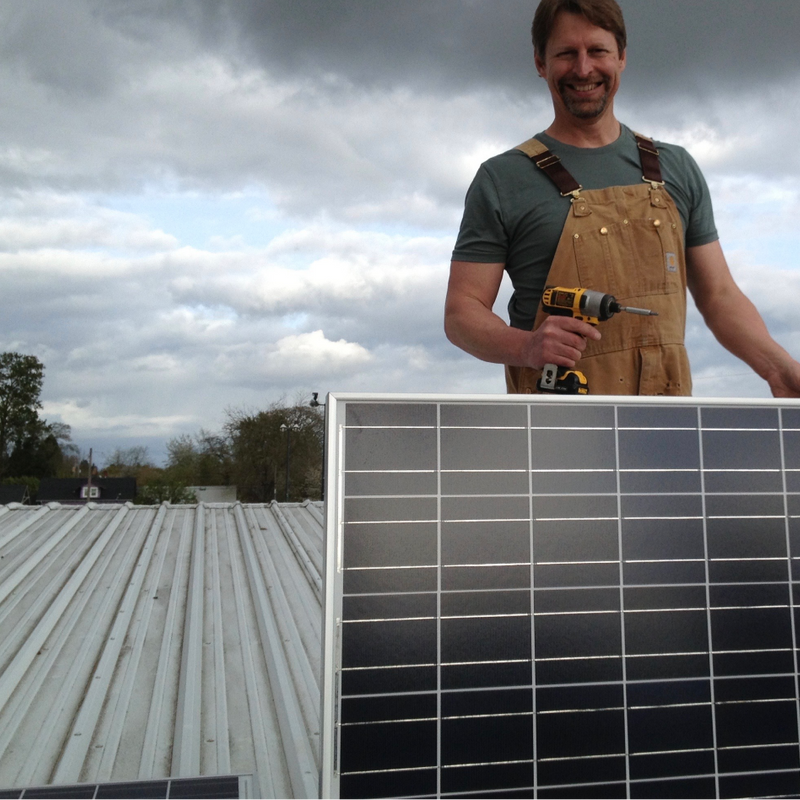 About Us
GoGreenSolar is based in sunny Orange County, California, serving customers all over the United States. Since 2006, we've helped thousands of homeowners and businesses go solar through do-it-yourself solutions.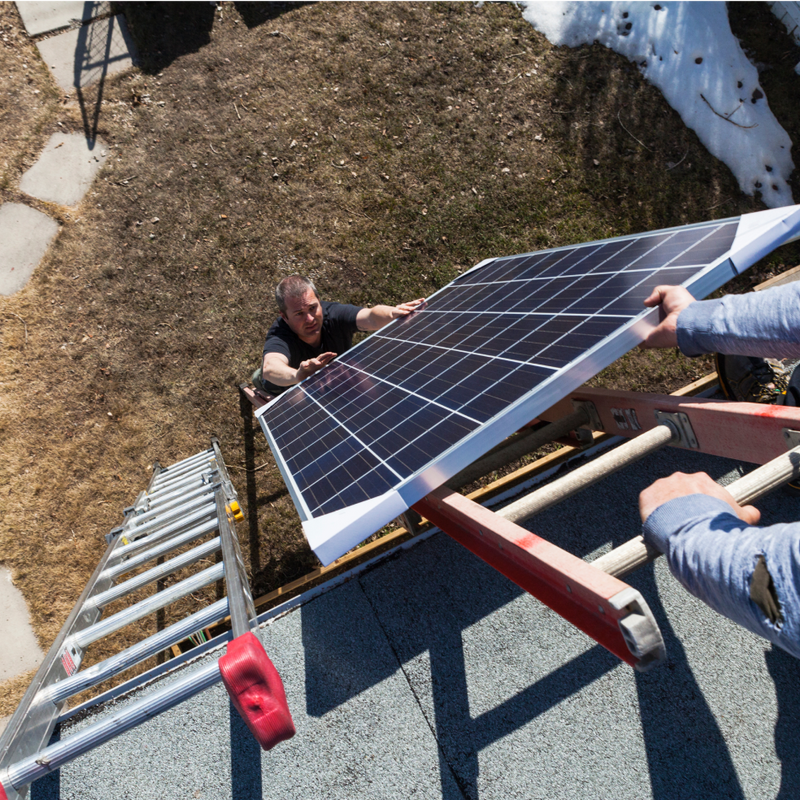 Powering Your Life With Sunshine
Our mission is to make energy independence more accessible and affordable for all homeowners and businesses. We live this out by:
Selling top-tier solar panels and equipment directly to consumers, cutting out the middle man
Encouraging DIY installation to lower the cost of going solar
Offering expert guidance to help consumers reduce or even eliminate their electric bill
Advocating for progressive energy policies that benefit the environment and our customers.
Our Values
Our company ethos is built on the pillars of teamwork, adaptability, and positivity.
Teamwork

Our dedication to teamwork strengthens our internal operations and enhances employee satisfaction. It also benefits our customers by providing superior products and services resulting from multiple perspectives, diverse skills, and collective innovation.

Adaptability

The solar power industry is rapidly changing, and new advancements and public policy constantly evolve. Adaptability is essential for our company to remain competitive, relevant, and successful in providing solar and storage solutions to meet the changing needs of our customers.

Positivity

Our employees are committed to providing exceptional service with a positive attitude, going above and beyond to ensure customer satisfaction. A positive work environment creates a positive customer experience with motivated, empathetic, and solution-oriented employees. The result = happier customers who foster long-term relationships with our company.
Our Track Record
We're in it for the long haul. Check out some of our biggest accomplishments to date.
5,000+

Solar kits sold

4.5 star average customer rating*

17+

Years in business
2006

The First Step

While pursuing his Master's in Finance at Boston University, Deep Patel attends Solar Power 2006 in San Jose, California, to conduct industry research and write a report for a school project. He launches his blog, GoGreenSolar.com, shortly after.

2007

New Beginnings

Deep leaves an unfulfilling finance job to pursue GoGreenSolar.com full-time. He recognizes the lack of high-quality, publicly-available information about solar, so he starts publishing blogs to share his expertise on the emerging technology.

2008

Establishing a Foundation

The blog grows, and Deep discovers that many of his contacts need help with solar panel installation. Initially, he acts as a middleman, sending leads to solar companies, but he later expands his offerings with more products, services and financing options. He starts to advertise online and drop-ship products directly to customers.

2009

First Solar Kit Installed

GoGreenSolar collaborates with the Unleash Power for the People Foundation to install a 1.1 kW off-grid system at Bashoy-Abucot Elementary in Benguet, Philippines — a school with no access to the grid. Following the successful installation, students could enjoy access to lighting, fans, refrigeration and computers. 

2009

Hands-On experience

Deep volunteers with Grid Alternatives, a nonprofit organization that installs solar panels for low-income housing in the Los Angeles region. He gains valuable knowledge about installation and customers' needs and challenges with DIY solar panels.

2009

DIY Solar Gains Momentum

Deep applies his new knowledge to tackle his next project: installing a ground-mount system in his parent's backyard with help from friends and his brother, Raj. He learns the complexities of DIY installation and blogs about his experience, bringing more attention to DIY solar. To keep up with growing demand, he hires his first employees: Raj and Linh, who he met while working in finance.

2010

Brand Growth

In celebration of Earth Day, GoGreenSolar is featured on The Price is Right, exposing the brand to millions of viewers. The prize, a solar cabana, was a shade structure with eight solar panels that showcased how solar could be both accessible and stylish.

2010

Public Works Project

GoGreenSolar deploys the world's first grid-connected solar panel system for bus shelters in Corona, California. These shelters are a source of shade for transit users and double as mini power plants to operate stoplights and reduce the city's energy bills.

2011

City of Los Angeles Project

The City of Los Angeles approaches GoGreenSolar to offset its lighting bills by installing solar panels on streetlight poles. Deep works with the city to design a unique grid-connected solar panel that reduces the city's energy consumption and carbon footprint and promotes the adoption of solar power at a larger scale.

2012

Business Takes Off

The GoGreenSolar team moves to a larger office and warehouse in Placentia, California. They expand operations and hire more staff to support the increasing demand for services and the growing trend of homeowners going solar.

2013

Recognition

GoGreenSolar receives the Green Energy Firm of the Year Award from the City of Los Angeles, presented by then-Mayor Villaraigosa. The award is a testament to the company's commitment to promoting solar power solutions and their work with the City of Los Angeles in 2011.

2014

SunJack Launch

GoGreenSolar launches a new division, SunJack, to produce portable solar panel charging kits for campers, military personnel, or humanitarian aid agencies to charge devices and provide lighting in remote areas. The product's powerful charging speeds and the brand's humanitarian work attracted media attention.

2014

Meeting Solar Pioneers

Along with his friends Jeff and Harold, Deep visits Humboldt, California, to meet solar pioneers David Katz and Johnny Weiss — backwoods engineers and business hippies who first delivered "solar power to the people" in the 70s. The team sought to learn from these pioneers and gain insights into the early days of solar technology and its evolution.

2015

The White House

Deep is invited to participate in a White House roundtable discussion on U.S. energy policy during the Obama administration. He advocates for a future with rooftop solar panels paired with energy storage and electric cars with vehicle-to-home technology. This event signifies GoGreenSolar's expertise and capability to contribute to crucial national energy policy discussions.

2016

Solar Panel Factory Tours

Deep visits solar panel factories across the U.S. and Asia to source the most reliable and efficient solar panels for GoGreenSolar customers. During these visits, Deep assesses the manufacturing process, quality control measures, and technology used to produce the panels.

2018

California Solar Policy

Deep serves as the California Storage and Storage Association (CALSSA) Los Angeles chapter leader, regularly visiting Sacramento, California to advocate for policies that support consumer adoption of solar and storage. He meets with legislators to discuss hot topics in solar while lobbying for policies that help consumers access affordable, reliable DIY solar kit solutions.

2019

Federal Solar Policy

As an active member of the Solar Energy Industry Association (SEIA), Deep travels to Washington D.C. to meet with elected representatives to discuss rooftop solar, advocate for policies that support industry growth, and stay informed about the latest industry and technology developments.

2020-2021

Thriving Through the Pandemic

GoGreenSolar thrives and expands during the pandemic thanks to online sales growth, an updated website, and surging interest in home renovations. The company relocates to Anaheim and opens a satellite office in Redding, California. Other DIY solar leaders join the company, and with their help, GoGreenSolar quickly adapts to the changing market.

Present

Leaders in DIY Solar & Storage Solutions

We've come a long way from our humble beginnings. While we've significantly grown over the past decade, we remain committed to continuous improvement to provide the best products and customer experience possible!
Meet our team
Our solar veterans bring decades of combined experience to be the best team in the DIY solar industry. Each individual brings a unique background and passion for a life powered by sunshine.
We're experts in solar and storage technology, permitting, utility interconnection, installation, customer service, logistics, operations & maintenance, project financing and public policy. We're dedicated to providing the best service around, and can't wait to help you with your project!
Deep Patel

Founder & CEO

Jeff Haas

VP of Sales

Josh Roelofs

Customer Success Manager

Harold Tan

Information Technology Manager

Sal Torres

Installation Support Manager

Gayle Kamei

Accountant

Linh Tran

Solar Advisor

Raj Patel

Solar Advisor

Todd Evirs

Solar Advisor

Steve Ferris

Solar Advisor

John Davis

Solar Advisor

Jackie Lane

Solar Advisor

Alec Newlands

Solar Advisor

Kristan Beckman

Operations Associate

Ethan Campos

Order Manger

Schwa Rice

Technical Trainer & Plan Set Coordinator

Kaleb Andrews

Project Coordinator

Nirav Makadia

Tech Support

Francis Joel Lacson

Tech Support

Seema Chhabra

Solar Layout Drafter

Jerry Rangel

Warehouse Associate II

Tom Johnstone

Warehouse Associate I
Jeff Spies

Plan Drafting & Technical Expert, Solar Industry Leader

Joy Calebaugh

Utility Interconnection Expert

Dipak Bhakta

CFO Consultant

Joel Brda

Digital Marketing Consultant
I am deeply passionate about solar and storage because it democratizes energy, making it accessible to everyone.

By harnessing the sun's power with solar panels and storing energy in batteries, we no longer depend on centralized power systems, allowing individuals and communities to generate electricity and take control of their energy future.

We're benefiting our planet and creating more equitable, sustainable world for all.

Deep Patel

Founder & CEO
Custom Design

We work with you to determine the exact configurations for your custom solar system. Our solar pros use satellite technology to create solar panels that fit your home's unique specifications. They also draft code-compliant plans that ease the approval process with your city, HOA and utility company.

Hassle-Free Installation

Hassle-free installation, guaranteed. Set up your solar system with our help, or hire a licensed contractor to help you get the job done. You'll have full control over the installation process and save thousands versus hiring a turn-key solar company.

Full Technical Support

GoGreenSolar is the only solar company that provides custom installation guides, permitting assistance, utility interconnection, commission, monitoring support and warranty support.

Plus, you will receive dedicated phone and email support from a certified solar professional.

100% Money-Back Guarantee*

We're the only solar company to offer a money-back guarantee. If your permit isn't approved even after following the proper steps, we'll provide a full refund of your purchase.

*Some exclusions applied. See Details
Get Started
With Solar
We'll help you figure out your solar needs!
Fill out the form for a complimentary solar panel quote that includes a custom solar panel layout using satellite technology and a breakdown of solar energy production, federal tax credit and energy offset.