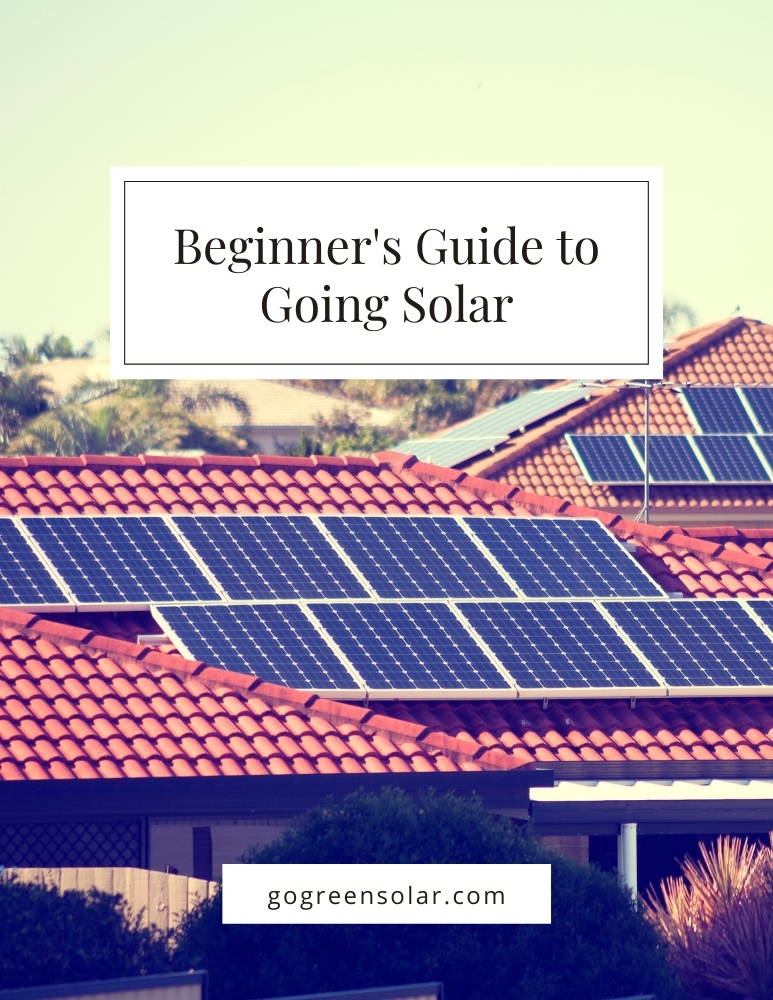 BEGINNER'S GUIDE TO Going SOLAR
If you are new to solar, this Beginner's Guide to Going Solar will help you understand and decide if solar power is a good fit for you by giving you a thorough overview of the process of going solar and what it takes
Fill out the form and get your free PDF copy straight to your inbox
What's Inside THE BEGINNER'S GUID TO GOING SOLAR

Benefits of Solar Power
Slash your electric bills and save the environment in the process. What's not to like?
Solar System Sizing
Figure out exactly how much solar you need based on factors unique to your project.

Solar System Installation
Scout a great deal from a local solar installer ‒ or save thousands by installing your own system. Either way, we'll help you navigate your project like a champ.

Site Evaluation
Scout your property for solar readiness to see if solar makes sense for your home.

Solar Permitting
Cut through the red tape, lock down your solar permit, and receive Permission To Operate (PTO) as quickly as possible.

Energy Storage
Learn how to protect your house from outages with a backup battery bank ‒ or deliver power to remote locations with a pure off-grid system.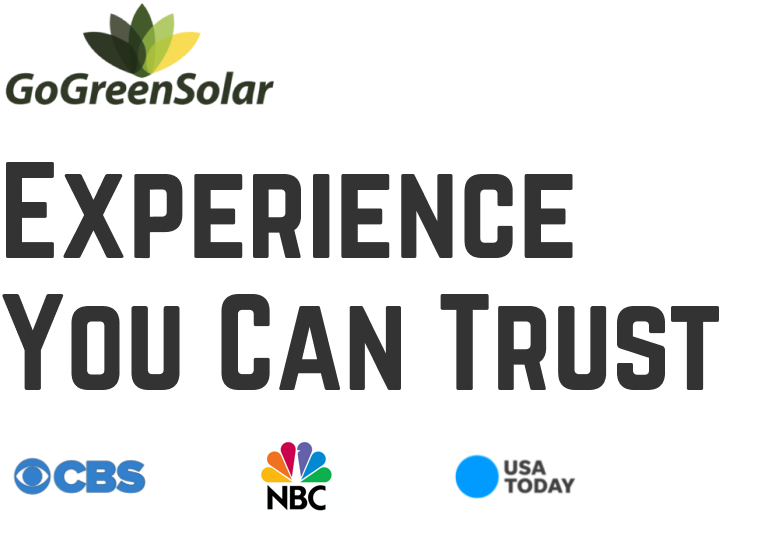 GoGreenSolar is run by experienced solar veterans, packaging solar kits since 2006. We're a local American-grown solar company based in Orange County, California, and our work has been featured on CBS, NBC, and USA Today.

We do more than ship you a box of parts. Our team provides expert support with installation, permitting, rebates, and interconnection. Everything we do is designed to make the process of going solar as quick, painless, and affordable as possible.

Our clients have saved thousands by ditching overpriced national installers and taking charge of their solar installation. Whether you hire a local installer or opt for a DIY install, we're here to help you maximize your savings and profit off your investment into solar.

Cameron H.

I honestly didn't believe solar installation was something I could do myself, but GoGreenSolar has an effective team to help you. Saved around $12,000 compared to the lowest quote from other companies that do it for you. Plus, now I know how to do my own repairs. Thanks GoGreenSolar!

Dino B.

Without the knowledge and support offered through GoGreenSolar, I do not believe I would have been able to install the system. I truly felt that GoGreenSolar was with me in the trenches and that they were always just a phone call away. I would HIGHLY recommend this company. They will NOT let you down.
James D.

GoGreenSolar doesn't just sell solar products - they help you every step of the way. They have an integrated team to help with customer service, plans and permitting, installation and technical support. My system passed inspection with flying colors and I am totally happy with my system from GoGreenSolar.
Solar Calculator
How much do solar panels cost? Use our easy solar panel calculator to get a quick estimate of how many solar panels you'll need for your home.
Size My Solar System
Free Solar Roof Layout
Our engineers use state-of-the-art software to conduct a PV analysis and draft a free layout of solar on your roof, included with our complimentary quote.
Get My Free Layout
Get Started
With Solar
We'll help you figure out your solar needs!
Fill out the form for a complimentary solar panel quote that includes a custom solar panel layout using satellite technology and a breakdown of solar energy production, federal tax credit and energy offset.