Product Details
Enphase's newest IQ8 Microinverters are the industry's first microgrid-forming, software-defined microinverters with split-phase power conversion capability to convert DC power to AC power efficiently.
The brain of the semiconductor-based microinverter is a proprietary application-specific integrated circuit (ASIC) which enables the microinverter to operate in grid-tied or off-grid modes. This chip is built in advanced 55nm technology with high-speed digital logic. Enjoy super-fast response times to changing loads and grid events, alleviating constraints on battery sizing for home energy systems.
Features
Lightweight and compact with plug-and-play connectors
Power Line Communication (PLC) between components
Faster installation with simple two-wire cabling
Produce power even when the grid is down with the installation of a system controller
More than one million cumulative hours of testing
Class II double-insulated enclosure
Optimized for the latest high-powered PV modules
Complies with the latest advanced grid support
Remote automatic updates for the latest grid requirements
Configurable to support a wide range of grid profiles
Meets CA Rule 21 (UL 1741-SA) requirements
Is This Inverter Right for Me?
The Enphase micro inverters are ideal for the technophile that wants the latest and greatest technology. It will allow you to monitor your system on a panel-level basis.
Specifications
General Information:
Manufacturer
Enphase
Model Number
IQ8A-72-2-US
Certifications

CA Rule 21 (UL 1741-SA), UL 62109-1, UL1741/IEEE1547, FCC Part 15 Class B, ICES-0003 Class B, CAN/CSA-C22.2 NO. 107.1-01

UL Listed as PV Rapid Shut Down Equipment and conforms with NEC 2014, NEC 2017, and NEC 2020 section

690.12 and C22.1-2018 Rule 64-218 Rapid Shutdown of PV Systems, for AC and DC conductors
Mechanical Specifications:
| | |
| --- | --- |
| Dimensions | 8.3" x 6.9" x 1.2" |
| Weight | 2.38 lbs |
Electrical Specifications:
| | |
| --- | --- |
| Nominal AC Output | 350 Watts |
| Max Output Current | 1.45 Amps |
| Max Efficiency | 97.6% |
| Max PV Power at STC | 500 Watts |
| Max DC Voltage | 60 Volts |
| Min DC Voltage/Start Voltage | 25 / 30 Volts |
| MPPT Operating Voltage | 36 - 45 Volts |
| Max Short Circuit Current per MPPT | 15 Amps |
Datasheet: Download file
Installation Guide: Download file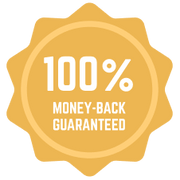 At GoGreenSolar, we're here to provide guidance throughout the entire process of going solar:
Design your dream system with sizing & layout recommendations from our seasoned solar advisors.
Skip the paperwork with our hassle-free permitting and interconnection services.
On-demand tech support to help navigate installation and accommodate any questions/concerns you may have.
Every system we sell is backed by our 100% money-back guarantee. If for some reason your permit doesn't get approved, we'll refund your purchase in full. (See terms and conditions)
Build your custom solar kit
Are you interested in these solar panels for your home system? Request a quote for a complete DIY solar panel kit today.
Solar made easy with complete solar kits

Step by step installation support